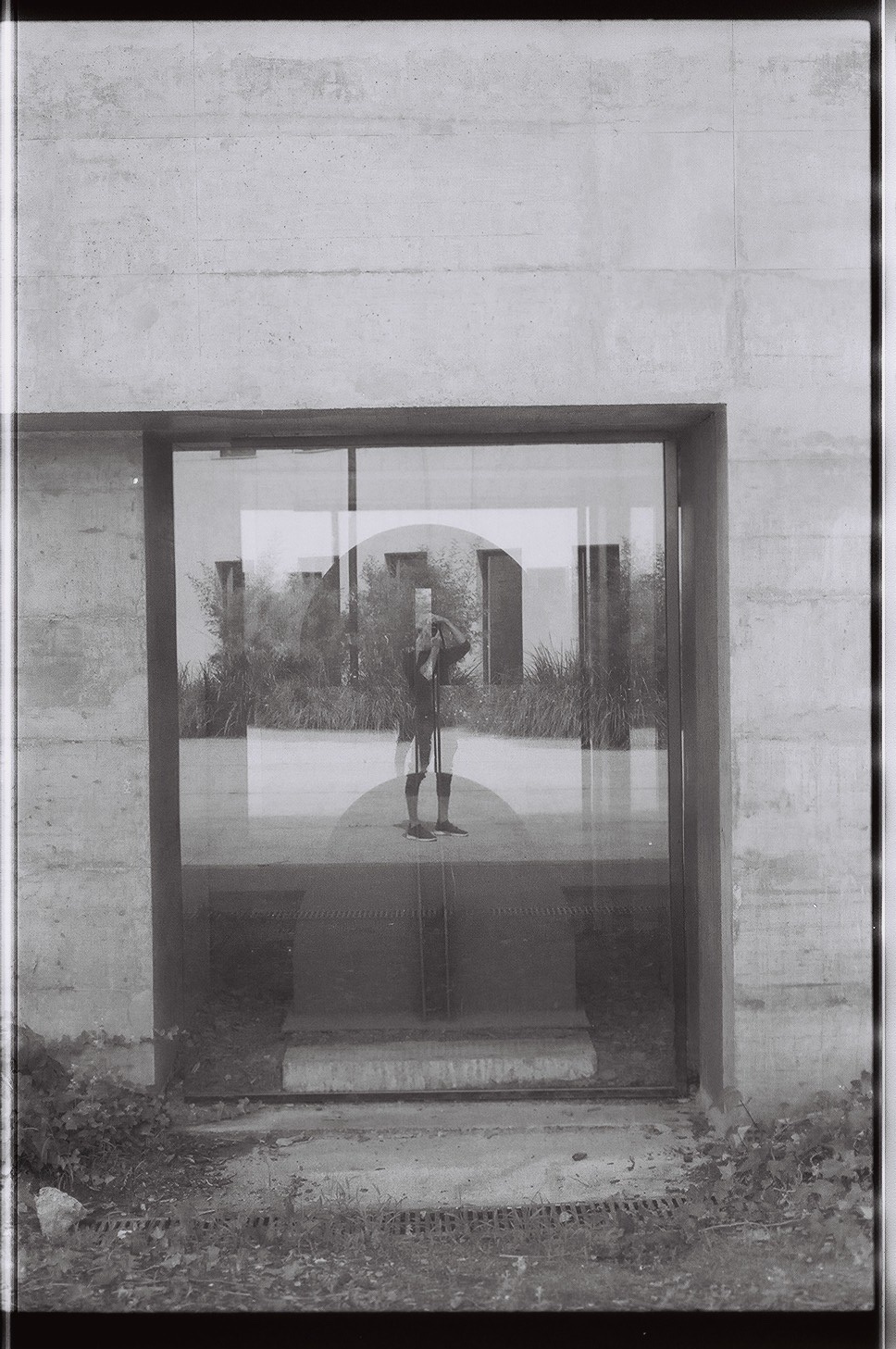 Designer and artist Steven Pollock has spent nearly two decades perfecting the art of the flawless angle. The exacting nature of his minimalist designs—whether a pre-cast concrete hearth, a 20-foot dining table or a sculptural piece of work—means there's no room for error.
Through years of hands-on research, experimentation and careful study, Pollock has developed a design practice that specializes in bespoke concrete, steel and wood installations as well as modern furniture designs. In the last few years, he's developed an avid following in the architectural world for his experimental, restrained art works.
Each piece of wood, each mix of concrete is carefully chosen by Pollock, and every piece he creates is designed and crafted by his own hands in his studio in the heart of East Vancouver's Arts District. His work draws on many of the questions he puzzles over himself: what are the spaces and places we're meant to create as a society, and how can designed objects better our environments?
In 2016,
Western Living
magazine named him Furniture Designer of the Year. He's been published widely in
Azure
,
Gray
magazine and the
Globe and Mail
, and featured on the television series,
Vu de L'interieur.
In 2017, his work was honoured with the Carter Wosk Award in Applied Art and Design.
EXHIBITS
East Side Culture Crawl 2019 - 2005
Group Exhibit / Address Assembly 2016
IDS Interior Design Show 2013 | 2009 | 2008 | 2007 | 2006 | 2005
MAGAZINE / PRINT

TLC – Designer Feature
Home Makeover
Western Living
Concrete Decor
Globe and Mail
AFFILIATIONS
Granville Island Wood Co-op
Miller Goodwood Co-op
ACI – American Concrete Institute – Member
EDUCATION
FU-TUNG Cheng – Concrete Architect / Mentor – California
---